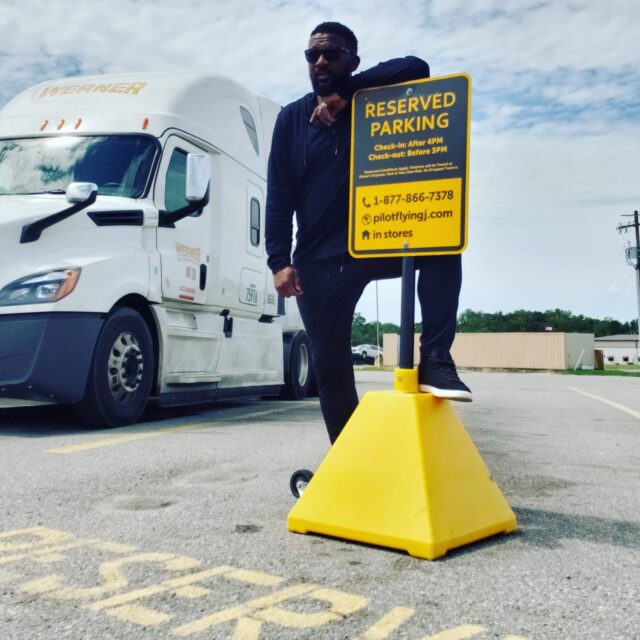 Many footballers are driven by strong passion for the beautiful game, it is this passion that made them to embrace football for a living and that was the story of Kennedy Ihenacho, former Nigerian player.
Life after football can be very challenging for many footballers, but you could also create some fun if you find yourself in another profession driving by your passion as witnessed by Ihenacho, who revealed exclusively to www.totorinews.com that driving truck is fun to him.
Iheanacho, who started playing football with Pepsi Football Academy in Nigeria, informed that he came to the United States in 2013 when his contract ended with Burgan SC of Kuwait, but unfortunately the transfer window for Major League Soccer ( MLS) had ended.
He had to play in the indoor soccer league in the United States, although the league was not that very competitive.
"I came to the United States in 2013 when I finished my contract with Burgan SC in Kuwait. I came with the help of a FIFA agent to play soccer, but the MLS transfer window was almost done," Kennedy Ihenacho told www.totorinews.com exclusively.
"I could not make the transfer window. So, he linked me to an Indoor Soccer League, where I signed for Milwaukee Waves. I played there for sometime. It is not like a full time career.
"After that I played for St. Louis Ambush and VSI Tampa in the United States. Then, I went back to Kuwait for a season before injuries finally put an end to my football career and I came back to the United States.
With football over, Ihenacho further informed that he had to survey the United States looking for another profession to fit into the society and he had to settle down to become a professional truck driver, which according to him gives him joy and privacy.
"When I stopped playing football. I went to a driving school to be trained as a professional truck driver. So, I am ceritified professional truck driver and I have my certificate.
"You can't be a professional truck driver without going through the driving school, having some diplomas and all that basic documents.
"So right now, i drive trucks and I feel good about the profession. Driving has always been a passion for me. So from playing football, my passion as a kid, to driving as a profession now as a full grown adult, another passion for me.
"I feel good driving trucks in the United States. It gives me good money. It is a kind of job that i do and I maintain my privacy. I have my private life and it is cool with me.
"In America, the value system is high, be it for customers or employees unlike in Nigeria. The most important thing to me is the fact that the American system creates value for the truck driving profession I found myself," he concluded.
Copyright © 2020 Totorinews.com All rights reserved. The information contained in Totorinews.com may not be published, broadcast, rewritten, or redistributed without giving due credit to Totorinews.com as the source.