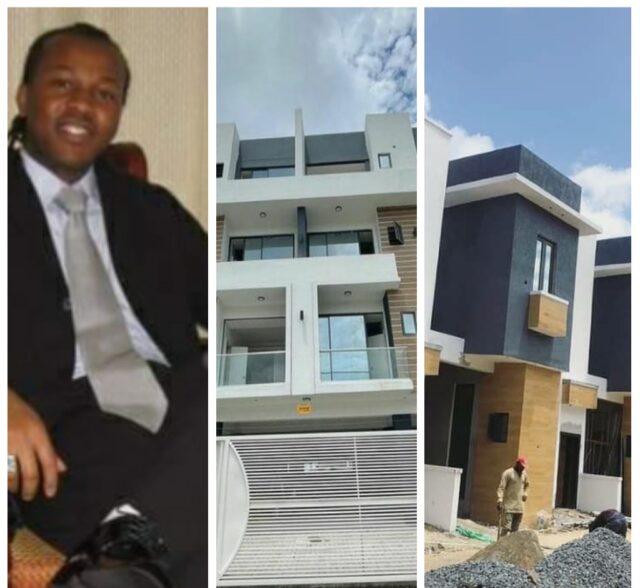 By Pius Ogar
Sometimes when life throws a cruel fate at you, that may also be the time when nature is set to open a new chapter in your life, and that is the story of Chimezie Henry Ebuluofor.
In an exclusive chat with www.totorinews.com, the MD/CEO of Henry Montego Homes revealed how he established fast growing real estate business in Nigeria after he came back to the country.
According to him, he never thought of venturing into real estate business as an Igbo man due to the fact that his kindred are mostly into import and export business, but all that changed while having accommodation problem and he ended up squatting with a friend.
It was while in that squatting state that he had a vision to start real business and today, he has no regret for venturing into that line of business.
"I never thought i was going to own a real estate company, as an average Igbo man I had thought of going into import and export especially upon my return from the United States around 2011/2012, but things didn't quite go as planned because I had been away for the long, business crashed," Ebuluofor told www.totorinews.com exclusively.
"At a point i could'nt pay my rent. My wife and I had to squat with a friend for close to a year, while we were there, the vision and idea for real estate came up and Henry Montego Homes was established in 2014," he added.
Knowing how difficult it is to do business in Nigeria, Ebuluofor said that the biggest challenge facing real estate business in the most populous black country in the world is the unstable nature of naira in the foreign exchange market.

"As a business man you must face challenges here and there, but our biggest challenge as Henry Montego Homes is the exchange rate of naira to the dollar, this has led to the high cost of building materials but we would not lower our standard because of the exchange rate," he said.
Copyright © 2020 Totorinews.com All rights reserved. The information contained in Totorinews.com may not be published, broadcast, rewritten, or redistributed without giving due credit to Totorinews.com as the source.