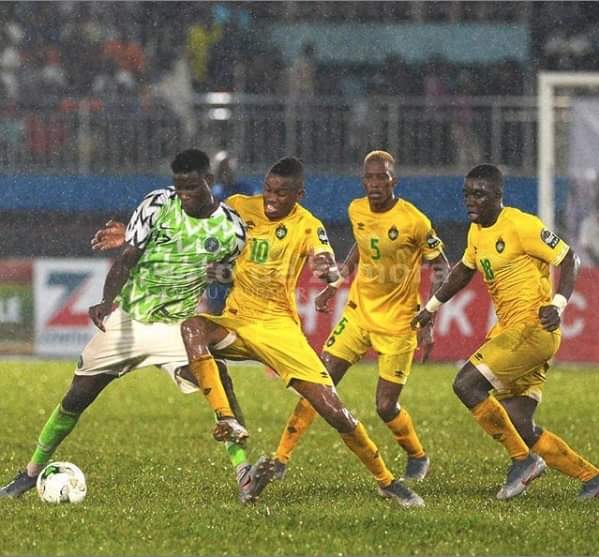 The late invitation of Paul Onuachu to the Super Eagles, Nigeria's most prolific striker in Europe with 27 goals in the colours of Genk, Belgium has been described as morale killer  by Peter Ijeh, reports www.totorinews.com 
Ijeh, a former Super Eagles striker noted that Onuachu's invitation to the Super Eagles ought to have been on merit based on his terrific form in Europe, but a situation whereby the striker was initially placed on standby and then eventually invited because another player opted out is disheartening for Onuachu.
"The late invitation of Paul Onuachu, first as a standbye and now invited because another player opted out is so disheartening and psychologically good for the player," Peter Ijeh said.
"I wish he performs. But psychologically, it is demoralizing to be called up in this format with duress , pressure and not of value and consistency on the pitch as a striker," he added.
Speaking further, the former Julius Berger of Lagos goal attacker said that it appears that players are invited not based on their form in Europe, but on a familiar pattern, best known to the technical crew of the team.
"If you watch the patterns written so far in the Super Eagles, it looks like the team is already decided without following players clubside consistencies.
"Though I respect all coaches and their philosophies. But you don't run a national team with same philosophy of a clubside.
"The question now is not if Onuachu can perform. The main question is if he can get supplies he needs to be prolific in front of goal.
"As it is in Europe today, he is no1 finisher with 27 goals. So it is the job of the technical crew to find that missing link or be regarded as incompetent.
"If he is an European, they would celebrate him every day and build the attack around him, project him to contest for European player of the year.
"But when Nigeria devalue such, i wonder where the next generation of players will be," he concluded.
Copyright © 2020 Totorinews.com All rights reserved. The information contained in Totorinews.com may not be published, broadcast, rewritten, or redistributed without giving due credit to Totorinews.com as the source.