After spending one month in Russia covering the 2018 FIFA World Cup, I came back to Nigeria to begin the process of change begins with me.
Which change am I reflecting here? It is for me to change the way I drive. Prior to this time, I was a formular one driver on the expressway in Abuja.
But I saw something different in Russia. Their taxis were brand new cars and their drivers were on speed limit of between 60/80km per hour. Not more than that. Their roads fantastic, no potholes, vehicles very sound and despite the language barrier, google language translator was very useful in communicating with the drivers.
So when I returned to Nigeria in July, 2018. I made up my mind, I took a quality decision that I will change the way I drive, speeding recklessly will no longer be associated with me.
I took the decision without telling anyone. I started driving between 60-80km per hour. At the beginning, it looked very boring. I was not feeling like James Bond or Lewis Hamilton, but I continued driving at a very moderate speed.
It gradually became part of me within some months. My wife noticed that i had stopped driving at top speed, I told her that it was the decision I took when I came back from Russia.
My siblings, my friends and colleagues also observed that I hardly drive beyond 80km per hour, i told them what happened to me in Russia and how I was determined to effect this change personally in Nigeria.
With God on my side, driving at a very moderate speed has really helped me to avoid some accidents. I remember how I swerved to avoid hitting a lady that walked into the road without looking properly on my way to the airport last year to pick a friend. If I was on a high speed, the story would have been different.
Let's look at this critically, most Nigerians drive "tokunbo vehicles" with fairly used engines and tyres on bad roads, yet we are on a very high speed on the expressway.
Don't you think, it is time you to work on yourself to reduce your speed limit on Nigeria roads? If 50% of drivers in Nigeria would say no to driving at a very high speed, accidents would reduce drastically in the country.
If you are waiting for the government to fix the bad roads, that may take an eternity, but you can personally reduce the high rate of accidents in Nigeria by just going on 60/80km per hour on the expressway, especially in the morning hours.
The roads can be very slippery and deadly if you drive on a top speed. Many potholes have not been repaired. and other dangerous parts of the road that you may not see may lead to accidents on Nigerian roads.
Therefore, you need to be cautious with your speed to avoid your life cutting short as a result of driving recklessly with high speed.
I cannot force Nigerian leaders to ensure that all the roads in Nigeria looks like the ones in Europe and other developed countries. However, one thing is certain, I have disciplined myself to drive at a moderate speed, which I have been doing for the past two years after i came back from Russia.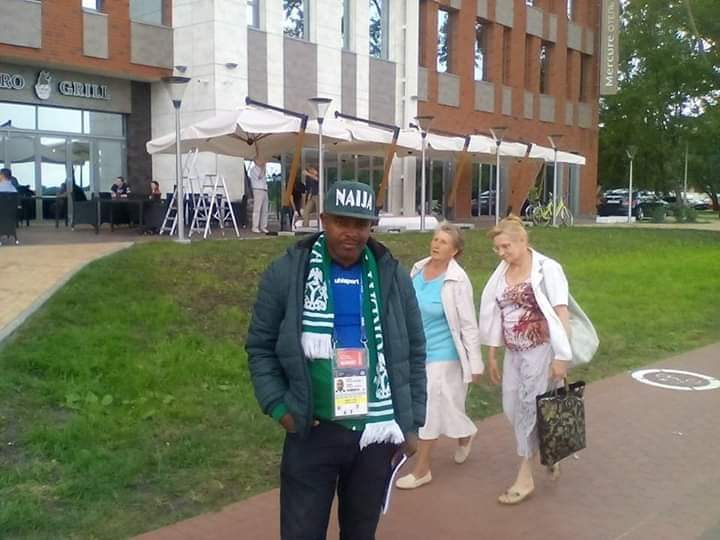 You can do it for your loved ones especially these 'mber months as you plan to travel for the yuletide season in December.
This is the change I effected in my life with the help of God's grace. Sure you can do it too. Can't you?
Francis Achi, the publisher of www.totorinews.com powered by Double Click Network Ltd is based in Abuja.
Copyright © 2020 Totorinews.com All rights reserved. The information contained in Totorinews.com may not be published, broadcast, rewritten, or redistributed without giving due credit to Totorinews.com as the source.