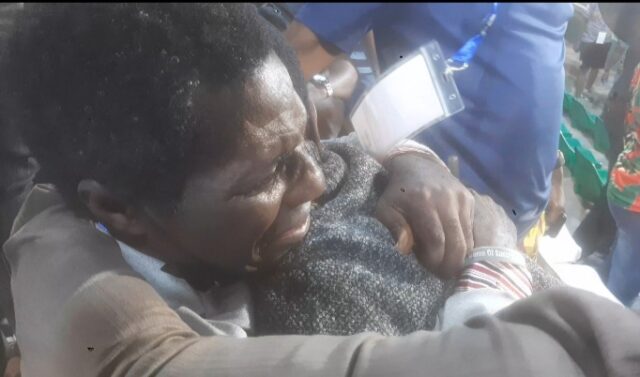 Binebi Numa, a member of China '85 world cup winning Golden Eaglets team of Nigeria, who is presently the team manager of Bayelsa Queens has revealed why he wept after Bayelsa United were crowned 2021 Aiteo Cup champions, reports www.totorinews.com exclusively.
According to him, he played a part in the recruitment of both players of Bayelsa United and Bayelsa Queens and he never knew a time will come when these two teams would bring honours to the oil rich state from South – South, Nigeria on same day, as it was witnessed at the Ogbe stadium, Benin city, last Sunday.
"I became so emotional after Bayelsa United defeated Nasarawa United via penalties. I scouted most of the players for Bayelsa United. We had the Amnesty football tournament few years ago and that was where I saw these players and they created history by beating notable premier league clubs to emerge Aiteo cup champions," Binebi Numa told www.totorinews.com
"Bayelsa Queens had earlier beaten FC Robo to win the women's trophy and as the team manager of the team I was very happy, but when Bayelsa United fought to the last to defeat Nasarawa United, I could not hold back the tears. It dawned on me that both teams have created history that will be difficult to forget," he added,"
"The journey has been very tough. You have to keep working hard and when victory comes your way against all odds, you will be amazed that while thanking God, the tears will just start flowing and you will not able to control it," he said.
Copyright © 2020 Totorinews.com All rights reserved. The information contained in Totorinews.com may not be published, broadcast, rewritten, or redistributed without giving due credit to Totorinews.com as the source.