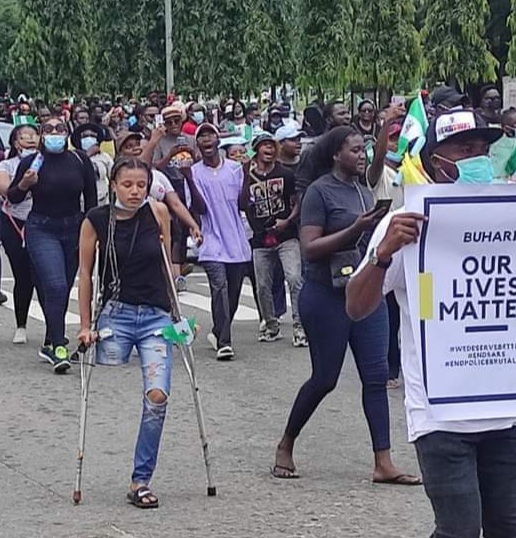 The #EndSARS protests took another dimension yesterday in Abuja when a young lady with a disability came out to join the aggrieved Nigerian youths.
It was later found out that due to her disability she'd been unemployed since 2013. Aproko doctor asked people to raise money for a prosthetic leg.
The initial budget was N500,000.
In less than 30 minutes, the money was raised.
Budget increased to 1.5 million to at least sponsor a business for her to do and take care of herself.
In less than 3 hours, over N2million was raised among these dynamic Nigerians.
The best part, when the professional that will assemble the prostheses was contacted. He and his team offered to do it for FREE!
Nigeria really has good people and this young generation of Nigerians are indeed displaying a new spirit of kindness and care for one another.
Copyright © 2020 Totorinews.com All rights reserved. The information contained in Totorinews.com may not be published, broadcast, rewritten, or redistributed without giving due credit to Totorinews.com as the source.