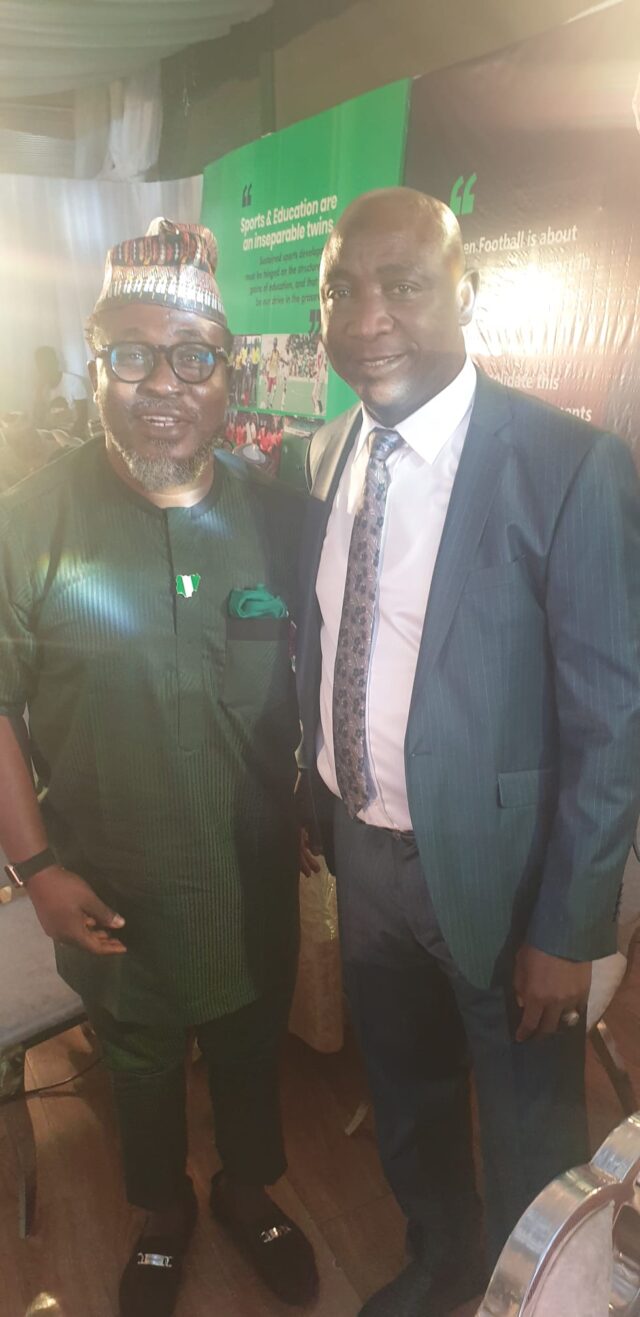 The emergence of Ibrahim Musa Gusau today in Benin City as the 40th president of the Nigeria Football Federation effectively brings to an end the electioneering activities and jostle for the leadership of Africa's largest football federation.
I sincerely congratulate the new helmsman who now has the mandate to pilot our football destiny for the next four years and wish him Godspeed in the discharge of this onerous responsibility.
The duty to heal all wounds which had festered in the last few years, reconciliation of aggrieved parties and resolve to chart a roadmap for even development of the game in Nigeria should be of primal importance to all stakeholders.
I hope, with all sense of responsibility, that the new leadership of the NFF will introspect and pick from some of the groundbreaking ideas which some of the candidates in the election put forward. Salvaging Nigeria football is a collective responsibility and none should be left behind.
In the immortal words of Marianne Williamson, "the top of one mountain is the bottom of another," so as we close the chapter on the electioneering campaign, I am already looking forward to the continuation of my duty to help give opportunities to the thousands of Nigerian youth who can find a future and calling in football, not only as players on the pitch but also as coaches, referees, administrators etc.
This has been the mission of TeamNigeriaUK International over the years and I will re-dedicate myself to this calling in which I have found fulfilment.
Our collaborations with important stakeholders to bring premium life-changing opportunities to our compatriots will not stop. Rather, we will continue to push the frontiers and break glass ceilings which seek to relegate Nigeria into a bit-part actor in World football. For example, our work with Southampton FC will continue at full speed and we shall not relent in searching for similar partnerships which benefit our people.
I cannot end without recognizing the hardwork, encouragement and advice that I got in deciding to embark on this journey. To family, friends and associates who showed unflinching believe in my abilities, I am eternally grateful for your total support and contributions. If I ever harboured a shred of doubt in my ability, you cleared such doubts and made me to see infinite possibilities. A thousand thanks will not be enough to appreciate you all.
In conclusion, this had been an eye-opening excursion for me and a great experience that will serve me better in the years ahead.
Thank you!
David Doherty
Copyright © 2020 Totorinews.com All rights reserved. The information contained in Totorinews.com may not be published, broadcast, rewritten, or redistributed without giving due credit to Totorinews.com as the source.