IKENWA NNABUOGOR takes through NFF Presidential candidate David Doherty on a journey of his thoughts, plans, visions, dreams, innovations and expectations of the NFF board he plans to lead…
Exuding uncommon confidence before a sizable media personnel at a media parley yesterday in Ikeja, England-based Doherty listed his plans carefully packaged in a seven-point agenda, amongst other ideas he holds close to his heart as he plans to become the new NFF president in the September 30, 2022 elections.
Doherty is among the contenders eyeing out-going Amaju Pinnick's exalted post as the head of the country's apex football body for a new term of four years.
The former Concord player made no pretences about his plans to bring something new on the table for Nigerian football with a clear mission statement of "aiming to move NFF Nigerian football forward with bold leadership and ambitious targets in the next five years"
The hallmark of Doherty's five-year strategic plans is to holistically involve as many stakeholders as possible in total involvement strategy because according to him, "football belongs to the people"
"Our vision is to bring all parts of the game together and to inspire the nation.
"We have a unique opportunity to unite all parts of our country, also to reap the enormous social and economic benefits that's associated with the industry.
"We are ready to remind the nation of how football has the power as a force for good."
Moving forward in every area, modernizing the NFF to serve the interests of all stakeholders, Doherty believes with his wealth of experiences as a player, coach, referee in modern football, he hopes to deliver a model modern NFF that would stand the test of time if elected into power.
"We have a great platform to build on which is our population as well as our love for the game."
"Using our people and culture as the catalyst, we will achieve amazing results from our mission to rebuild the NFF as a world class organization."
Having lived in England and experienced systematic, gradual and sustained development of English football in general, Doherty, who was also part of the domestic league, still believes it can be replicated here if the proper structural and human resources are put into place.
"We must quadruple the number of people playing and watching domestic game.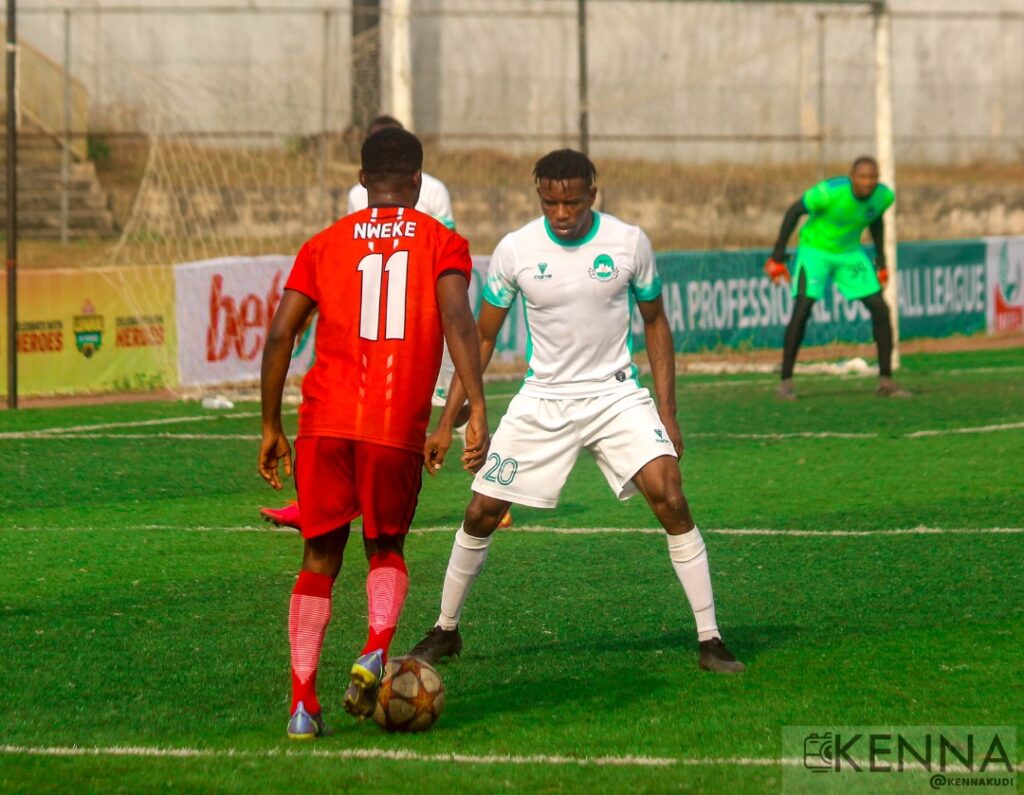 "To do this, we must create a cohesive and visionary plans which include building more facilities and driving record investment back into the domestic league."
Corruption which has bedevilled the domestic league that has left it less attractive and worse that he and his mates left it when he took his game abroad in 1998 left it, Doherty surely has plans for it while advocating for trust from all stakeholders.
"Every player, club, competition must be able to trust the NFF to regulate and administer the game with transparency and consistency, to ensure integrity and fairness to all.
"To achieve this, we must ensure that the rules, regulations and disciplinary processes meet the highest standards, including world class training programmes for the game's officials and a robust plan for recruitment and retention as well as the continuous professional development of our refereeing workforce."
As part of getting people involved in moving Nigerian football forward, "plans that will require a continuously evolving organisation, the commitment of thousands of volunteers, the cooperation and support of our partners – sponsors, local authorities, national government, and the general sporting public along with clubs, leagues, referees and coaches."
Doherty's strategies will always put the Super Eagles in the front seat of his agenda as he plans to make the Eagles super again by taking the national team where it rightly belongs.
Failures of Eagles to qualify for international competitions in recent times, notable among whom is the Qatar 2022 World Cup will always spur Doherty to right all wrongs if elected into power.
"Reversing thia failure is clearly a key focus for the next five years, in line with my plans.
"Equally, we must through strategic planning ensure the structures, the investments and football operations under the remit of the NFF support, not just the success of our national teams in the international arena, but the construction of a platform for the development
Copyright © 2020 Totorinews.com All rights reserved. The information contained in Totorinews.com may not be published, broadcast, rewritten, or redistributed without giving due credit to Totorinews.com as the source.