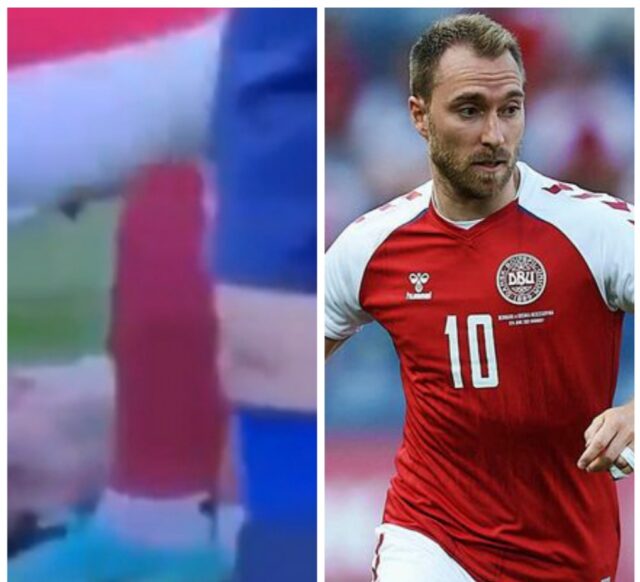 The golden boy of Danish football, Christian Eriksen is currently battling to stay alive after he slumped on the pitch, www.totorinews.com reports.
Denmark midfielder Christian Eriksen was given chest compressions (CPR) after collapsing on the field during a European Championship game against Finland.
Eriksen fell to the ground near the sideline late in the first half and was immediately surrounded by medical personnel.
English referee Anthony Taylor called medics on to the pitch and Eriksen underwent prolonged treatment, with his team-mates formed a shielding wall around him to give him privacy as the medics treated him.
Fans inside the stadium fell silent after being left stunned by the incident, with some pictured in tears as Eriksen's team-mates also wept.
The match had been suspended by UEFA due to medical emergency.
Copyright © 2020 Totorinews.com All rights reserved. The information contained in Totorinews.com may not be published, broadcast, rewritten, or redistributed without giving due credit to Totorinews.com as the source.