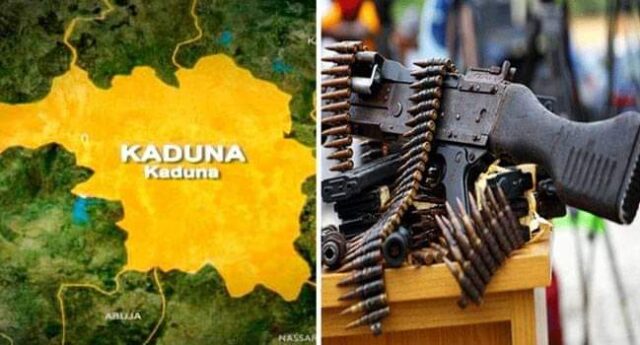 Good news filtered in early hours of Sunday that bandits have released another 28 students of Bethel Baptist High School, Damishi, Kaduna, who were abducted from their school 20 days ago.
Earlier this month, a total of 121 students of the school were kidnapped by bandits at the premises of the school.
Prior to this development, six of the students regained freedom separately.
The Chairman, Christian Association of Nigeria (CAN), Kaduna State Chapter, Joseph Hayab told the media that additional 28 students had been freed by the bandits, while the remaining were still being awaited.
The newly released students, who were of varying ages and cut across different classes from JSS 1 to SSS 3 were looking frail, some were limping and had to be lifted up and backed by their joyous parents.
Addressing the parents and members of the school management before the students were reunited with their parents at the school premises, President of the Nigeria Baptist Convention, Rev. Dr. Israel Akanji said the bandits promised that the students would be released in batches adding that this was the first batch.
Criminal elements had stormed the school on July 5, shooting sporadically as they kidnapped 121 students which created anxiety and apprehension in the state.
Copyright © 2020 Totorinews.com All rights reserved. The information contained in Totorinews.com may not be published, broadcast, rewritten, or redistributed without giving due credit to Totorinews.com as the source.