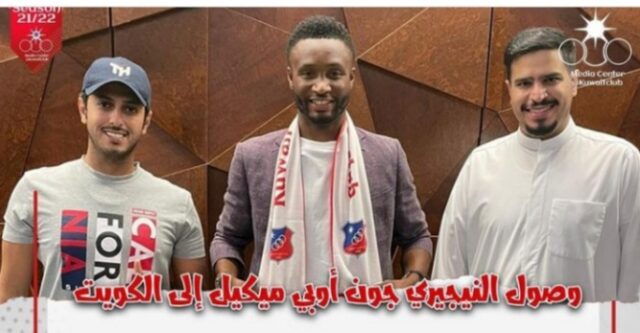 This is not an exciting time for Michael Okafor, a Nigerian youth who has alleged that he linked Mikel John Obi, former Super Eagles captain to a very lucrative deal with Kuwait SC, but the former Chelsea midfielder has refused to extend financial kindness to him, reports www.totorinews.com exclusively.
According to him, his partner in Kuwait informed him that Kuwait SC were keenly interested in the services of the skillful Nigerian midfielder, with this information, he contacted Mikel John Obi and told him if he was interested. 
Okafor disclosed to www.totorinews.com that the former Middlesbrough of England player was excited about the prospect of playing in the oil rich Kuwaiti premier league with Kuwait SC to the extent that both of them were in constant communication in anticipation of a favorable outcome of the deal.

Unfortunately, it turned sad immediately he was able to connect the representative/agent of Kuwait SC, John Obi Mikel, his own partner and himself in a WhatsApp conference call and after the conference call, he was completely cut off and before he knew it, the club began to communicate directly with the AFCON 2013 winner with the Super Eagles.
Mikel went ahead to sign a deal worth $4million dollars with Kuwait SC. The contract is for two years. Okafor made countless efforts to Mikel inorder for the player to compensate him as the person that linked the lucrative deal with Kuwait SC for the 34 years old player in the twilight of his career.
"I linked John Obi Mikel to the deal that made him sign for Kuwait SC during the summer transfer season in June. Myself and partner, (Bader Almeraabi), English FA registered intermediary, who is based in Kuwait linked Mikel to the club for the deal," Michael Okafor told www.totorinews.com.

"We had a conference call with Mikel and I told him everything, including the monetary figure in the deal.
"After we did the conference call, which involved John Obi Mikel, Abdullah Al-hamdan, the club agent of Kuwait SC, my partner, Bader and myself, the club went behind to contact John Obi Mikel and continued negotiation with him.
"When I contacted Mikel, he told me he will keep me posted as the event unfold, that I should not worry.
"Painfully for me, Mikel, the Nigerian Youth Ambassador never kept his promises, he never kept me posted, he never told me anything about the deal.
"He went behind me to seal the deal and I have been trying to talk to him for us to settle amicably. But, he has refused to listen to me. All my messages to him were only read by him without reply. He reads all of them but no reply.
"I brought such a lucrative offer in Kuwait SC at the age of 34 years and he is not willing to compensate me. I can't imagine that Mikel will do this to me, a brother who brought such a lucrative deal to him. A Nigerian youth ambassador. His behaviour is very shocking.
"I insisted that I should be paid compensated. At least i should get a commission from the deal. John Obi Mikel told me is that I should go to Abdullah ( who he normally calls Abdul) to get my commission.
"He informed that he will not give me my commission and that I should go to Abdullah to get it.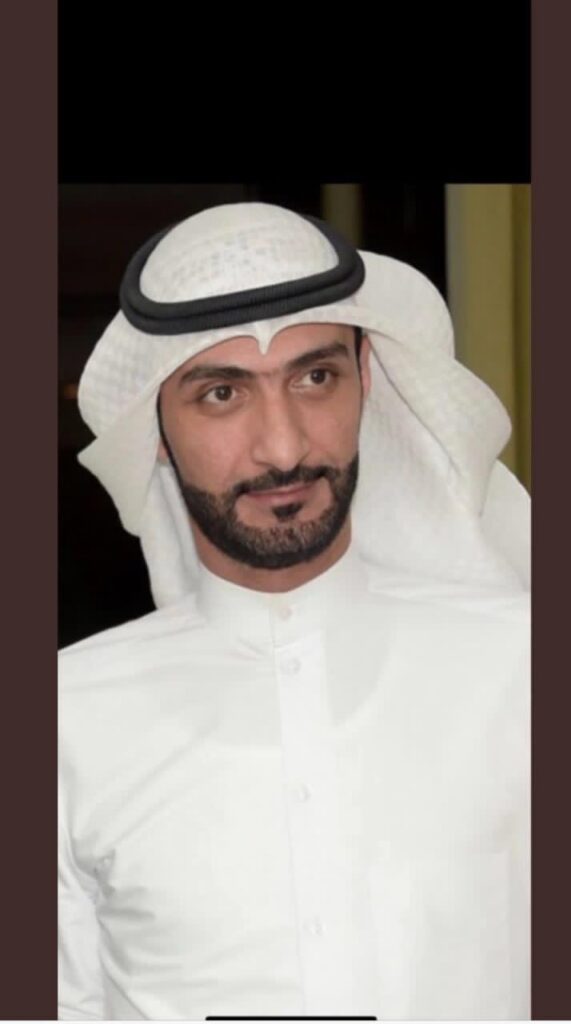 I then asked him – Why not ask yourself how did Abdullah get your number? And you now directed me to contact Abdullah for my commission, forgetting that I connected you to him.
"Mikel simply exhibited a greedy nature which I never suspected. This is very wicked as he insisted that I should go to Abdullah, who is the club agent of Kuwait SC to get my commission.
"Imagine a lucrative deal at the age of 34 years for a player like John Obi Mikel, getting him a deal that is worth four million US dollars for two years is enough for him to gladly compensate me.

"It is not a child's play, it's enough for him to compensate me without stress. The deal also came with latest BMW 2022 model edition, yet he refused to be kind to me," Okafor lamented.
Efforts by www.totorinews.com to reach Mikel to react on the matter proved abortive, as he only read the messages, but did not reply any of the messages.
It is hoped that new captain of Kuwait SC will narrate his own side of the coin in the coming days.
Copyright © 2020 Totorinews.com All rights reserved. The information contained in Totorinews.com may not be published, broadcast, rewritten, or redistributed without giving due credit to Totorinews.com as the source.